SEASONED CINEMATOGRAPHERS AND TOP WEDDING PHOTOGRAPHERS TORONTO
"We had done a lot of research to find the perfect photographer for our wedding and when we met Cipriano Palmer we knew we need look no further. From our first meeting it was clear to see how professional they were and what STUNNING photography they created. Personable and friendly, nothing seemed forced or awkward in any of the photos we shot. Every special moment of our day from start to finish was captured with absolute perfection. We would recommend working with Cipriano Palmer to anyone and can't wait to see how wonderful my sister's pictures turn out when they photograph her wedding this summer! Thank you for such an amazing job. Your passion, creativity and dedication show through in every photo you captured!"
M. Cheddie.

OUR PROMISE TO YOU
There are so many things happening on your special day. As experienced videographers and top wedding photographers, Toronto clients don't need to worry about a key moment being missed.
We are so grateful to have developed many invaluable relationships through our work. Many couples have have referred us for our ability to make the vision of their wedding a reality. Clients have a thorough consultation with us to discuss the style of photos they would love to have on their wedding day.
We have a variety of associated products and services. Wedding packages can be customized to suit your budget.
When people hire us as seasoned cinematographers and top wedding photographers, Toronto clients know they will get stunning photos and videos. Contact us if you have any questions or want to know how we can capture wonderful memories on your wedding day.
Love Notes
See below what some of our very happy clients had to say about what it was like working with our team on their special day!

Keryn & Paul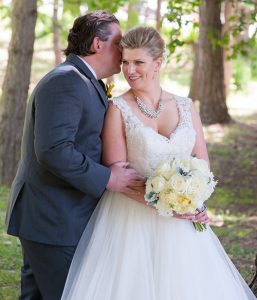 Brooke and Josie shot our wedding and we have been fawning over all the photos since I picked them up. So awesome to be able to relive the day all over again.
I uploaded the photos and put them on my phone. Paul's dad is in hospital right now and to show him the photos was pure delight. I have also shared the website with almost all of our wedding guests, as far as New Zealand.
I can't tell you how impressed I am with the packaging if the usb stick and the bottle of wine is an added bonus. We haven't opened it yet but I can't wait to share it with Paul while watching the photos.
Again, thank you so much for capturing our day. It's everything I wanted all documented by still shots. I love them all.
THANK YOU, THANK YOU, THANK YOU
Kati & Janos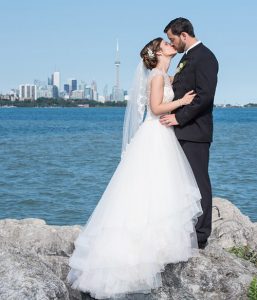 Fantastic to work with you both at Kati & Janos' wedding in Toronto this past Saturday August 22nd. Could not ask for friendlier people to work with who were consummate pros. Can't wait to see your photos. Hope to work with you & Brooke in the future again.
Thanks again from Rob & Sherryl from IGNITE ENTERTAINMENT.-"More Than Just Music"
Luisa & John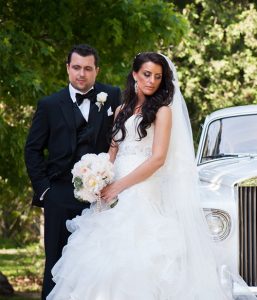 We are truly beyond happy that we had the opportunity to work with Cipriano Palmer throughout our wedding planning journey. Since signing our contract with you we have been nothing but thrilled – our engagement photo session was perfect and your entire team was PHENOMENAL on our June 7th wedding. Josie, you made sure John and I were looking our best for each shot and Brooke, you knew just the right thing to say to get a smile out of me! Your videography team was amazing!! Never in the way but always made sure they had the right angle.
Overall our experience with you has been amazing! Thank you for putting up with us, our 23 person bridal party and our big Italian families! Your professionalism, your enthusiasm and your talents are exceptional! Thank you so much!!!! xo
Amanda & Andre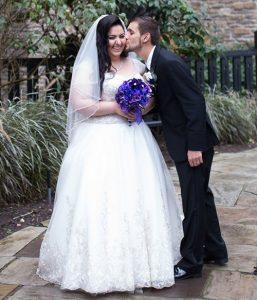 Every bride and groom hope and wish that their memories are captured in the most beautiful way. Well, From Brooke capturing our moments for our engagement shoot, and Josie and the team rocking our wedding, I could not have made a better choice. Their talent, creativity, professionalism and character are definitely top of the line. I loved every single picture!! Thank you to CiprianoPalmer for everything. My whole family loves you! & of course the videography team for being just as amazing!!
Sharon & John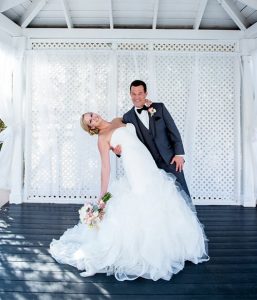 We had so much fun with Brooke and his team on our wedding day! We first met Brooke at a wedding show where he and Josie spent the better part of an hour getting to know us (and we hadn't even booked them yet!). Photography was an important part of our day so we not only met again with Brooke before booking but also went back and forth many times with questions. He was patient and responsive and made us feel great. Our engagement shoot was done outdoors in the dead of winter without a single complaint and he was able to make our dingy local pub look like a film shoot. The consummate pro – I would completely recommend Cipriano Palmer. Can't wait to see the finished product from our big day!
Avi & Zara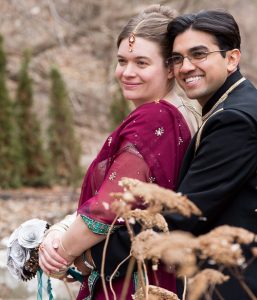 Such a great team to work with!
They were easy to work with, gave clear instructions on what they needed without being bossy, and were so flexible! They were so much fun to have at our wedding. Every photo shoot with them was a blast!
On top of being great photographers, they were helpful, supportive of us and really good at helping us stay calm and cool all through the day.
I recommend them to EVERYONE who needs a photographer.